Anthony Marciona
email: ajm@anthonymarciona.com
web: www.anthonymarciona.com
imdb: www.imdb.com/name/nm0545748
iDdb: www.iact.pro/anthonymarciona
twitter: @ajmjal98
instagram: @anthonymarciona
facebook: @whoisanthonymarciona
tv/film: littmantalent group 818-213-2288
commercial: coast to coast 323-845-9200
dance: bloc agency 323-954-7730
manager: hartman entertainment group 310-874-3373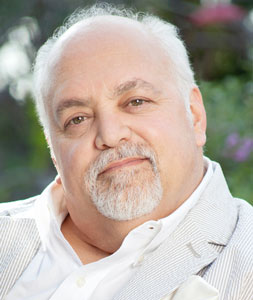 Born in New York City, Anthony began a career in the entertainment business at age five, playing Kirk Douglas' godson in the film, "The Brotherhood". Never stopping since, he has worked on Broadway, international stages, in cinema, and on TV with numerous celebrities as diverse as Angela Lansbury, Dustin Hoffman, Harold Prince, Jerome Robbins, Pete Townshend, Jennifer Lopez, John Guare, Kander & Ebb, F. Murray Abraham, Marisa Tomei, Stephen Schwartz, and Andrew Lloyd Webber.
Quite the renaissance man, Anthony studied filmmaking at the prestigious School of Visual Arts in New York, UCLA and also received a business degree at SMC. A consummate musician, he composes and plays piano and was a composition major at the Manhattan School of Music. His drama education includes studying at some of the greatest institutions including the Royal Academy of Dramatic Arts, American Academy of Dramatic Arts, HB Studios, the Groundlings, BANG and coaches Sanford Meisner, Bill Esper, Diane Castle, John Kirby and currently Joseph Pearlman. He studied dance with the legendary Phil Black in New York, at The Edge in Los Angeles, and continues to act and dance professionally.
With over 50 years of performing under his belt, Anthony is active behind the scenes as well. In 1990, he founded as artistic director of etc.inc. a non-profit organization which presented new American theatre in Rome, Italy. While a producer with D.I.Y.N. Productions, he completed four short films; most of which have won awards on PBS and the festival circuit. He created The Space, a multi-media arts complex in Hollywood, consisting of 2 performing arts theatres, multiple casting studios, production offices and rehearsal facilities. He was a commercial casting session director, having cast and performed for McDonalds, Dr. Pepper, Mercedes and many other accounts. He has also garnished an LA TV Critics Award for Best Actor. After playing and writing pop music with two bands: "Interpret" and "Ariel & Anthony", he turned his composition skills toward the stage. He is a composer in development with ANMT, having finished his first musical "Murder at the Palace" and developing a musical about Amelia Earhart and the first women flyers. Traveling extensively throughout the years through Europe, Asia, Australia and especially in the US (covering all 50 states!) Anthony is naturally very interested in cultures and food! He was co-founder of Thats A Nice!, a specialty all-natural Sicilian food line, honored with a SOFI Silver Award (the "Oscars" of the food biz) and a Bronze Medal at the World-Wide Mustard Competition, and a Food Show-"Cookin' Cousins"
Always ready for the next project, Anthony is currently working on a pet project very close to his heart, a bio-pic of the late actor Sal Mineo entitled: "Sal: SWK" and developing a one-man multi-media film entitled "Give Me A Break"